VIGNETTE- Brooches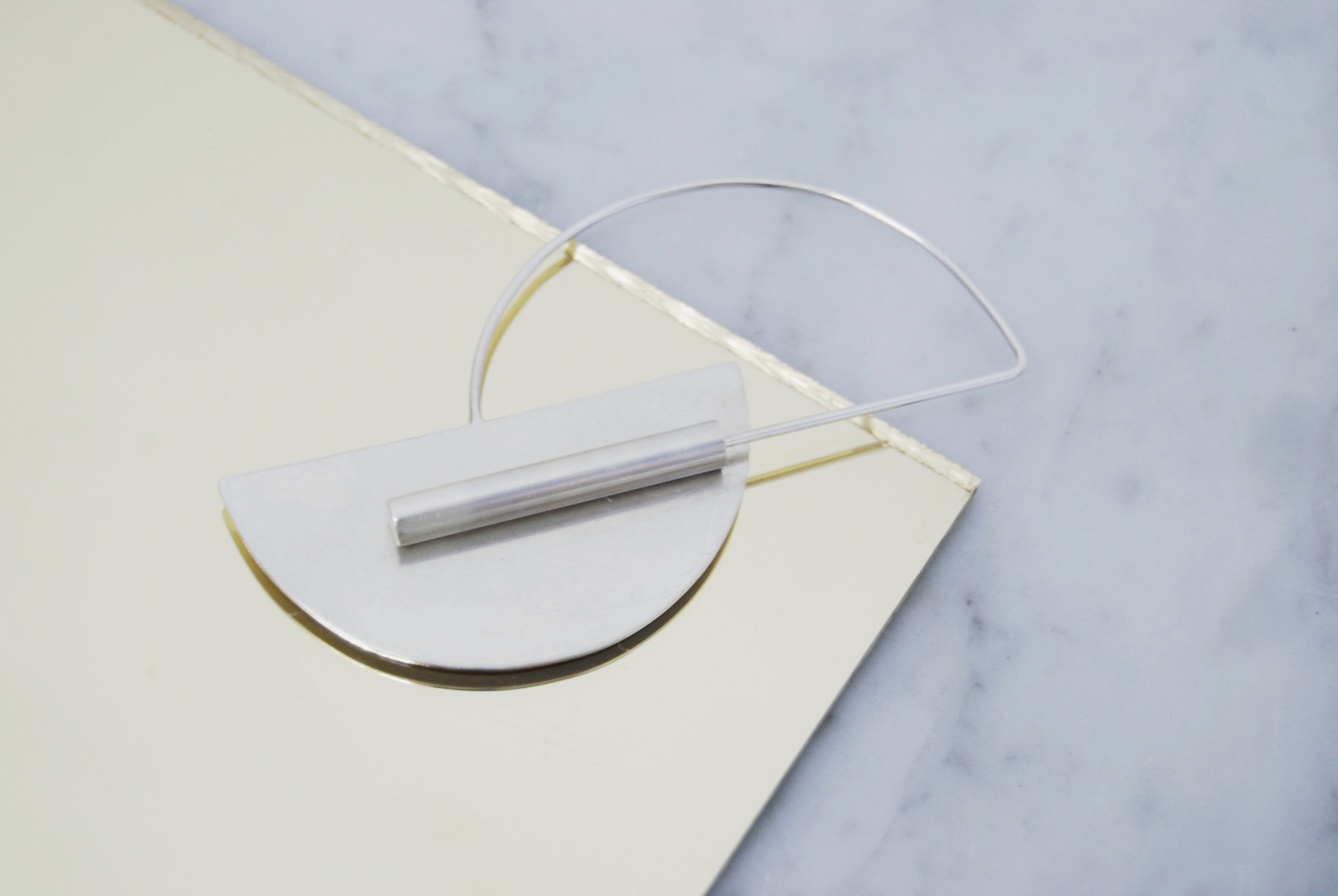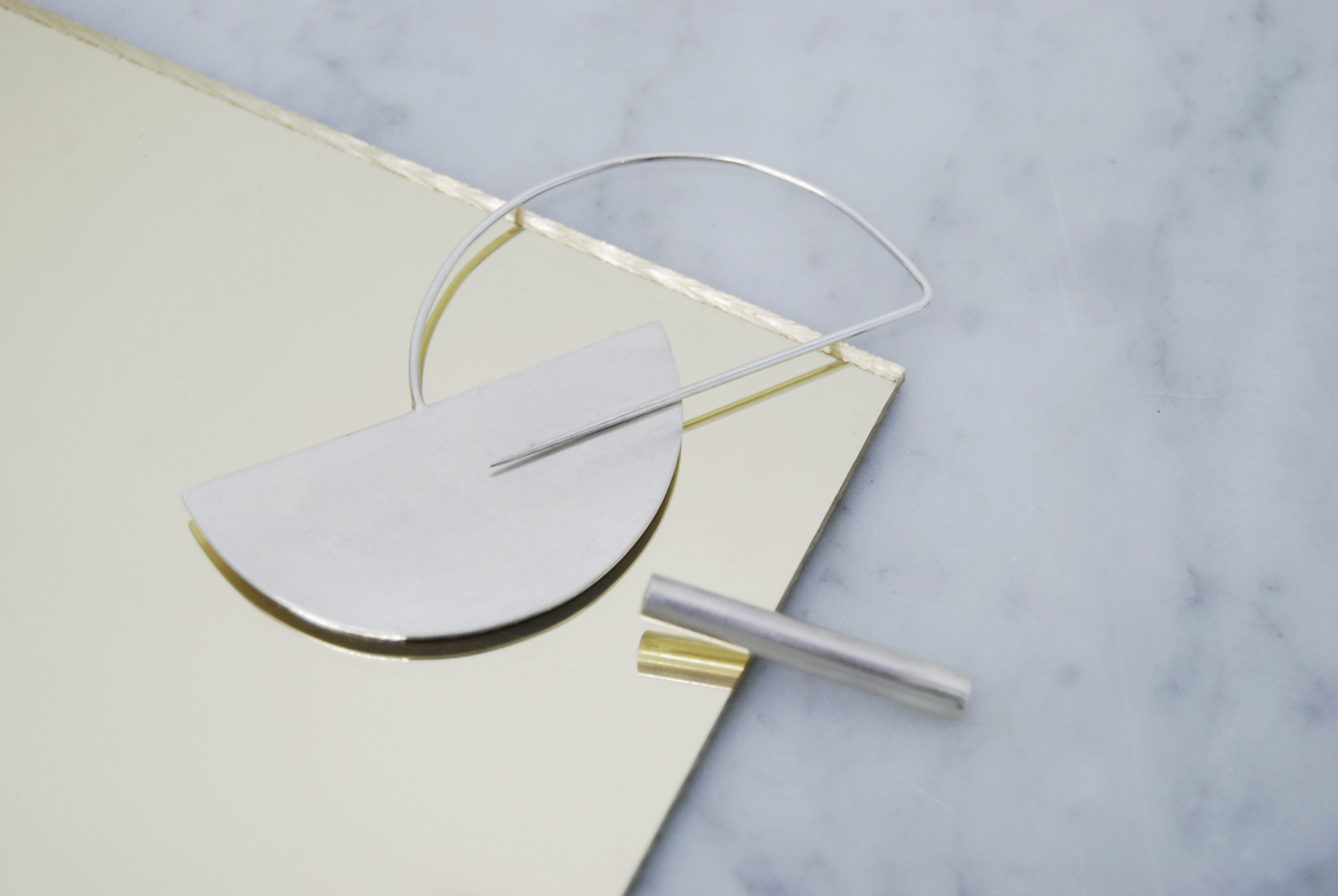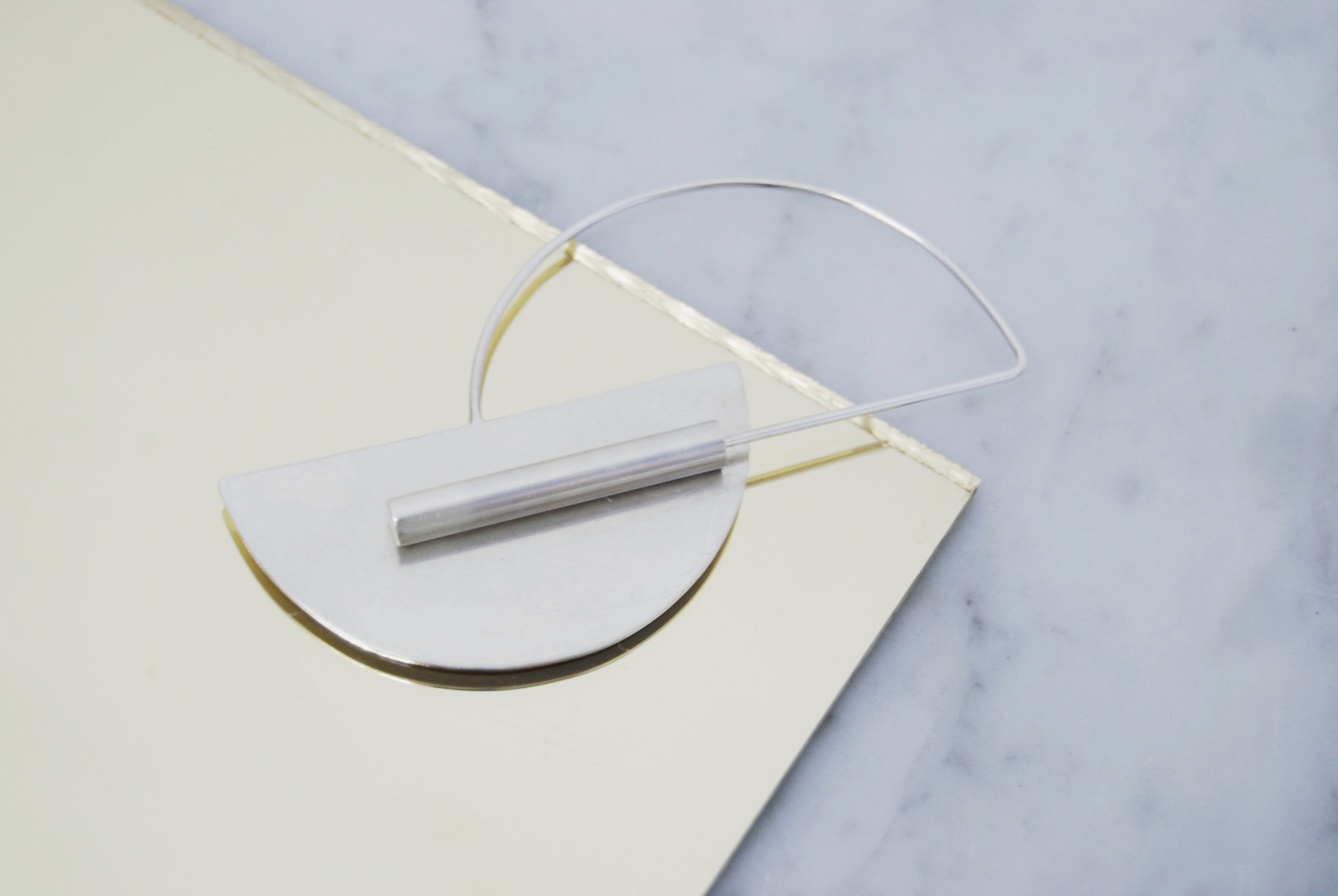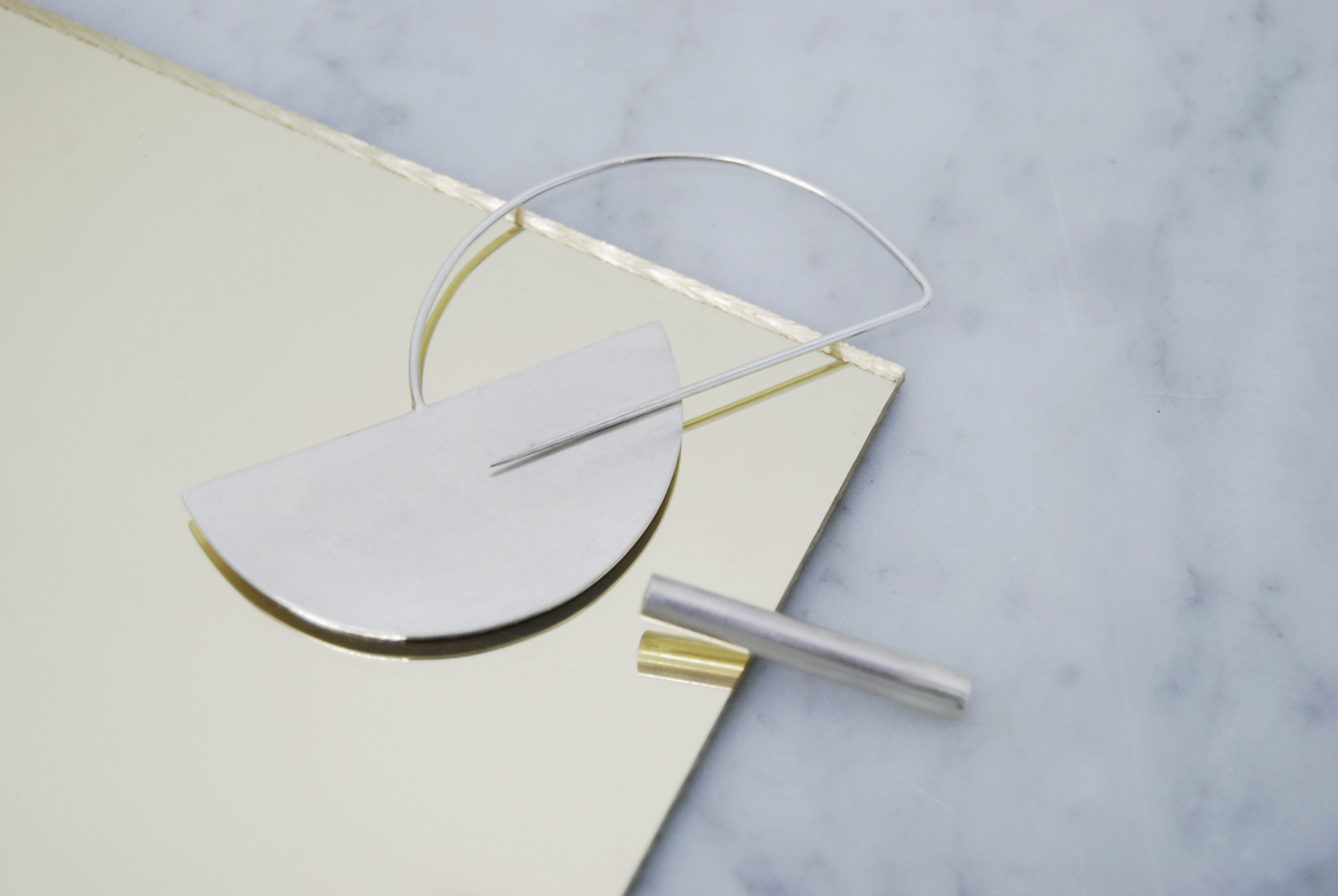 Vignette is a seasonless jewelry collection inspired by 20th century Constructivism and the Bauhaus, exploring the elemental relationship of form and concept. Vignette deduces jewelry to line and shape to express an essential relationship of ornament to the body. The resulting compositions reveal decoration as a formal gesture isolated from extraneous elements, materials or finishes.
The Vignette Brooch series is about exploring the positive and negative shapes while providing the options to be worn in different orientations.
Please allow 2 weeks lead time.
Dimensions: Half Disc Contour- 3"w x 2.5"h / Disc Contour-2"w x 2"h / Disc Loop Brooch- 1.25"w x 4"h / Ring Loop Brooch- 1"w x 4"h
Materials: Sterling Silver