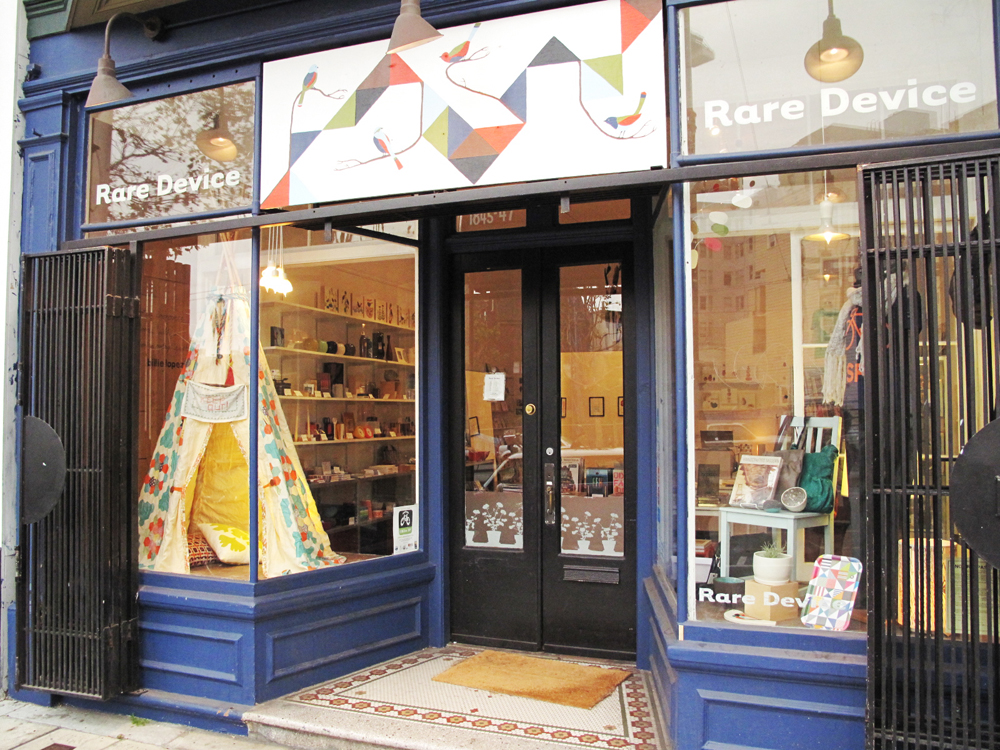 I had a total blast helping Meg set up the show for her book launching party at Rare Device for Crafting a Meaningful Home! Meg & Kate had the idea to cover up the gallery area in the shop with all cardboard sheets. We were cutting, glue, stapling cardboard sheets like mad. It totally felt like school again....ooh how I miss that adrenalin rush fearing that things aren't not gonna turn out or that we'd have enough time to finish.... and the delirious feeling from working so intensely and then have anxiety dreams the very night. Oh! How I miss all that!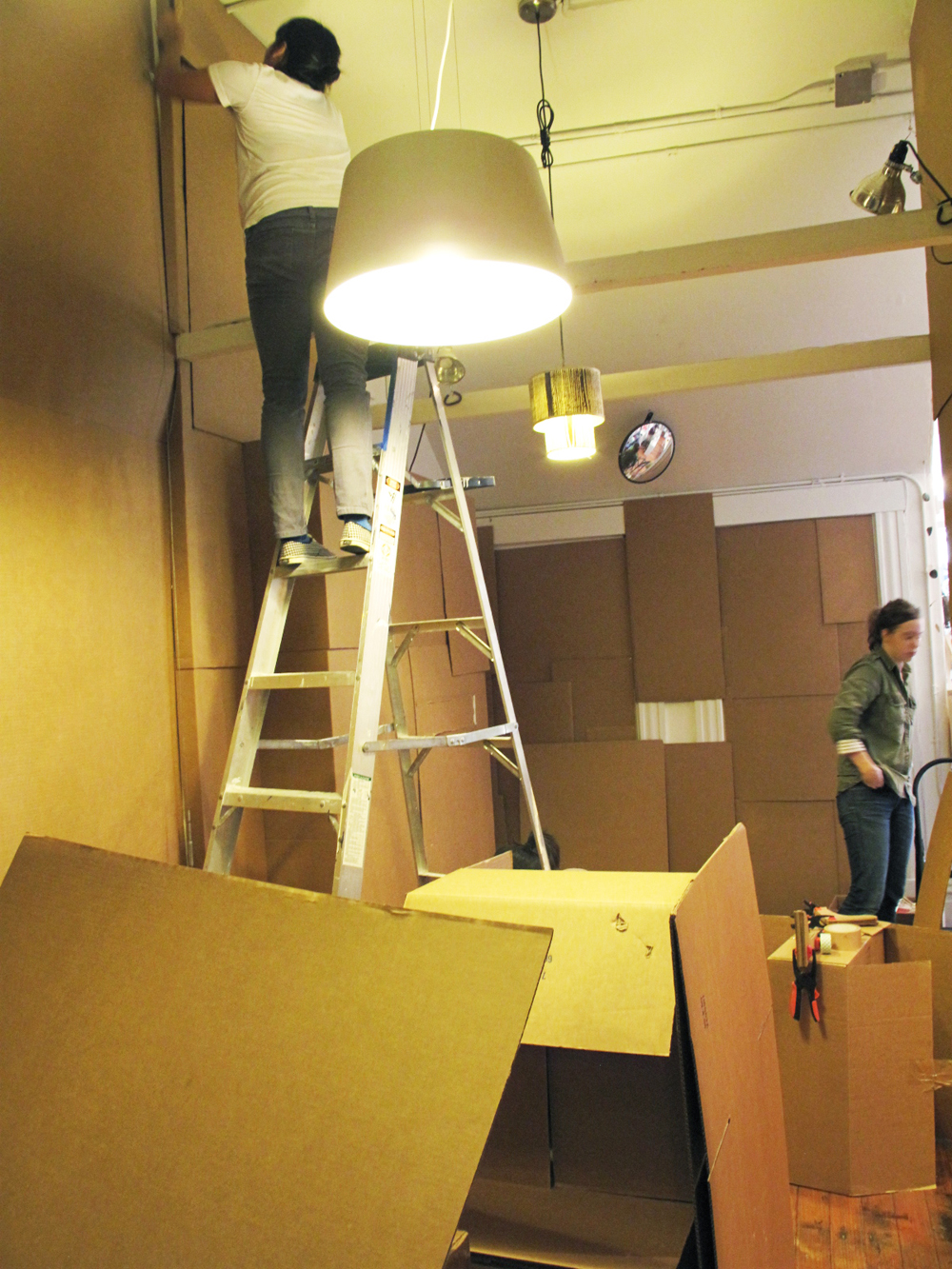 Perhaps that's the workaholic side of me talking....
But to be honest, there IS something fun about working with bunch people and doing hands on work like that! We managed to pull it off in 2 days and even sucked my cousin in to help! Thanks cuz! :D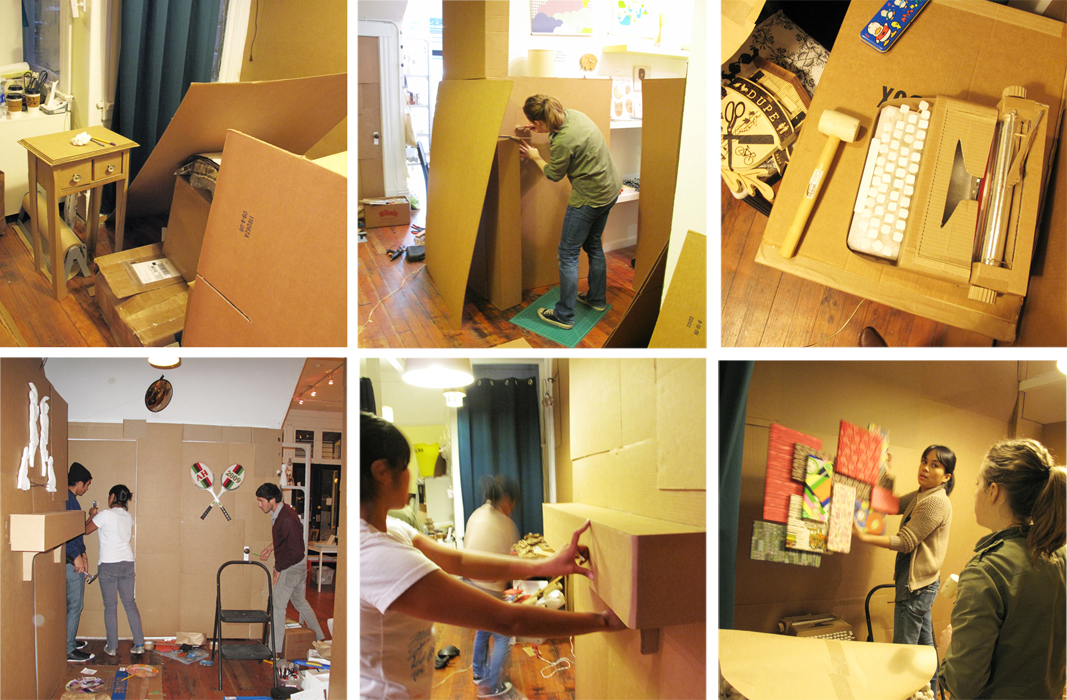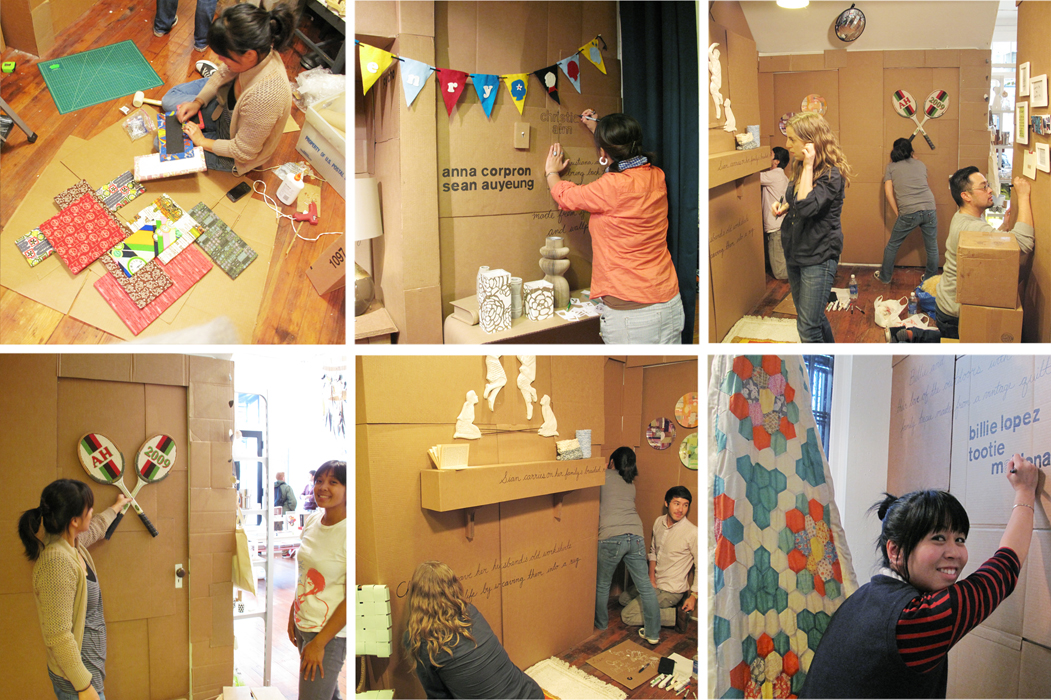 Here's what the cardboard covered space looked like after we finished! They even made cardboard side tables, mantles, coffee cups and a typewriter! Super cute!
Below are the projects displayed from the book:
From Left to right: Wood Burned Family Crest by Chika Eustace & I / Vintage Fabric Display by Cathy Callahan / Rockite Bottle Vases by Anna Corpron & Sean Auyeung / Locker Hook Rug by Christine Schmidt / Family Banner by Samantha Hahn / Family Teepee by Billie Lopez & Tootie Maldonado.
From Left to right: Printed Folklore chair by Diana Fayt / Needlepoint Racquets by Amy Holbrook / Filipino Folk Art Replica by Meg Mateo & Marvin Ilasco / Wallpaper Luminarias by Chrstiana Coop & Aimee Lagos / Gold leafed lamp by Joy Deangdeelert Cho / Jewelry Tree by Carolina Saxl / Decoupaged Plates by Lisa Congdon /Braided Rag Vessels by Sian Keegan / Travel A-Z poster by Anh-Minh Le.
Upper Left: a table full of treats that I almost O.D.-ed on. Upper center: Lisa Wong Jackson from Good On Paper design & Joy from Oh Joy! Bottom left:Meg, Meg's extra super helper Dianne, & I. Bottom center: Rena Tom who runs Rare Device with Lisa Congdon. Bottom Right: Lorena of Petit Collage's little one doing what I was doing....hovering over the food table with food shoved in my mouth.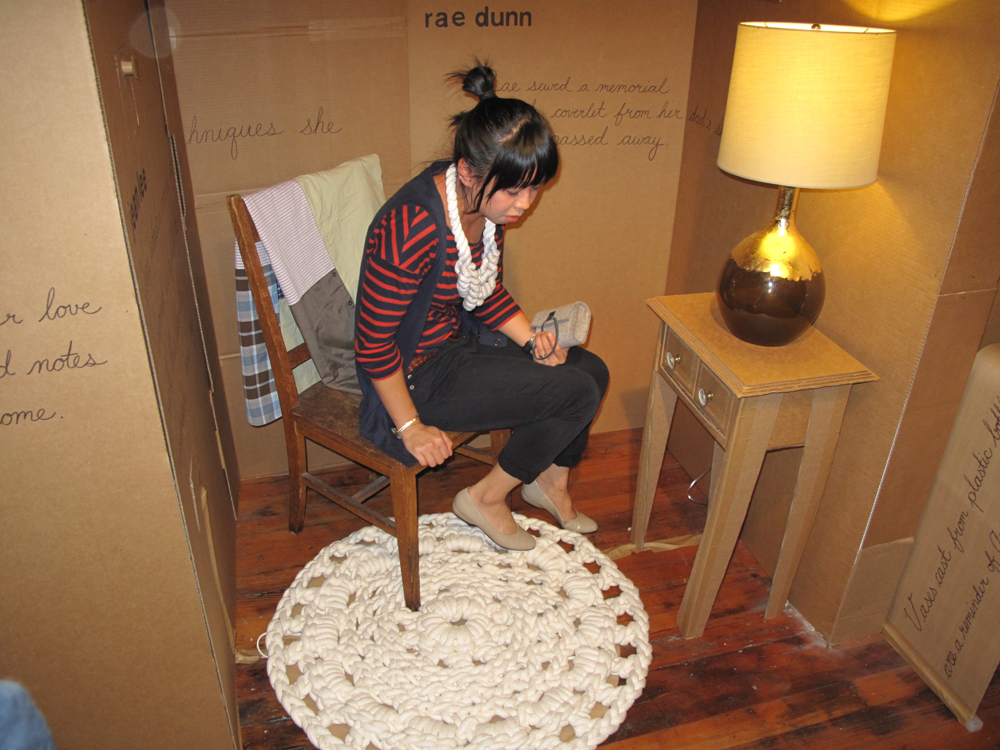 Here's me by my (mini version of) Mega-Doily rug...I had to make a smaller one so it'd fit the space better. And if I may say so myself... I think the mini version actually looks pretty cute!! :)
You can see the rest of photos from the book party here!